We have watched happy children skate here, and then years later, they bring their children and grandchildren to also enjoy our roller skating rink.
It wasn't unusual for a roller skating rink to be established back in the 1970s. It was one of the most popular weekend activities back then. The good news is that roller skating is making a comeback in popularity and what better place to go than somewhere safe and welcoming that's been in existence for decades! At Skateland Hickory, we love seeing kids experience the joy of roller skating. We have proudly watched the cycle as some of the kids that came here when we first got started in the early 1970s are now returning with their children and grandchildren.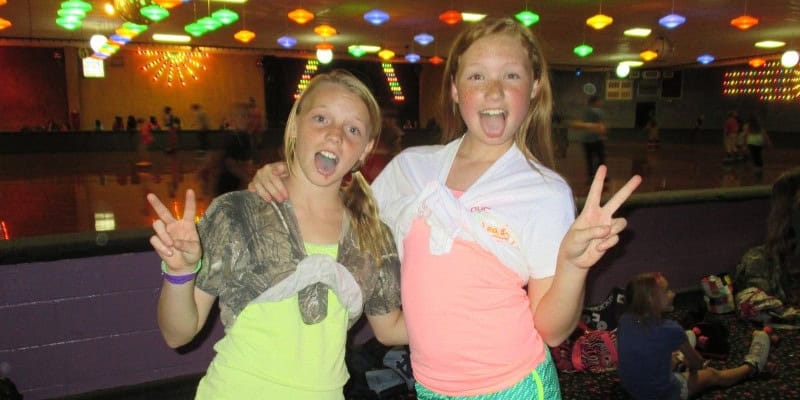 We have thoroughly enjoyed rolling with the changes (pun intended) to continue to be a great, safe place to have fun and get a bit of exercise. We have beautiful floors and a killer sound system that both ensure you get the experience you deserve. In addition, we offer police security on site Thursday through Saturday. If you are looking for a safe family activity, you won't regret spending some time with us.
After decades of operating our roller skating rink, we have become the number one preferred location in the Hickory, North Carolina area. We welcome church groups and groups hosting school fundraisers for many of the communities around us, because they know we have a safe and enjoyable environment. Whether you are looking for a party venue or a way to burn off some energy after a day of home school, you won't go wrong with a visit to our roller skating rink.